September 10, 2015 | Author: Thebe Botswana | Gaborone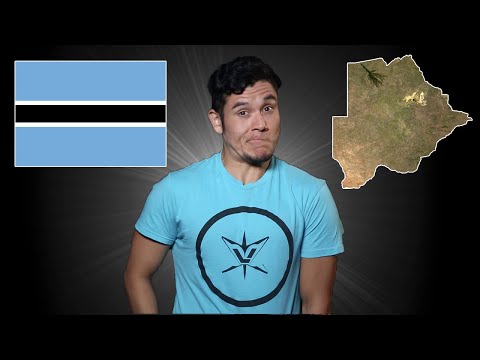 Here is a little lesson on Botswana! Have a look and see why we are such a great country!
In this educational video he explains why Botswana is so great, from the diamond mines to our international relationships and how the Okavango works! Enjoy the video and let us know what you think!
More great info about Botswana below the video!
Want more facts on Botswana?
We compiled a list for you:
Botswana is the best country for comparing meerkats. No other country has so many of them.
The coat of arms of Botswana is based on a shield supported by two zebras.
One zebra is also holding an elephant's tusk, the other a stalk of millet.
According to a report in 2007 there are more African elephants in Botswana than anywhere else.
The number of elephants in Botswana was given as 133,829, with Tanzania in second place on 108,816 elephants.
In the !Xoo language of Botswana and Namibia, spoken by about 4,000 people, there are 112 distinct sounds (there are about 40 in English).
The ! at the start of !Xoo represents one of the five basic click sounds in the language.
Botswana won its first Olympic medal at London 2012 when Nijel Amos won silver in the 800 metres. Amantle Montsho won the women's 400 metres at the 2011 world championships.
Botswana is the world's third-biggest diamond producer, behind Russia and Canada.
Share with your friends and followers!